This guide will be explaining about the event Treasure Map Quests!
Treasure Map Quests will be unlocked for all players once they reach level 40!
There is a total of 10 Quests that you can complete every day!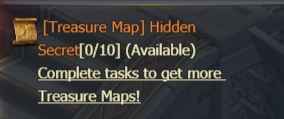 The quick tracking will lead you in Morse Mountain to Demon Lord NPC :
After completing the quest you will have a chance to receive EXP , Gold or a Treasure Map :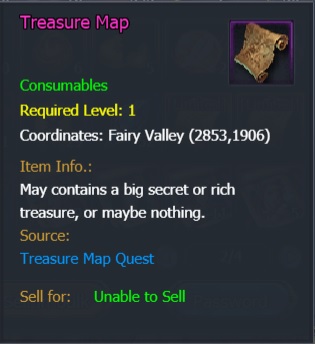 These Treasure Maps will appear in your Bag. To use them , simply click the map and then click "Use".
The map will lead you to a location where you start "digging" for a treasure.
Sometimes , searching for treasures , you will release the Demons guard!
Killing the Demons you can obtain extra rewards! ( Only 15 times each day )