This guide will be explaining about the event Drift Bottle!
Drift Bottle event will be unlocked for all players, once they reach level 37!
Icon:
To access Drift Bottle event , simply click the icon among your top icons, that looks like this:

Help Button:
Reading through the help buttons before participating in any event, is always recommended. This is what the help button for Drift Bottle says:

Drift Bottle event:
During this event 10 Drift Bottles will spawn every hour in : Elves Valley , Morse Mountain , Twilight City and Frost World.
Each bottle gives you a quest :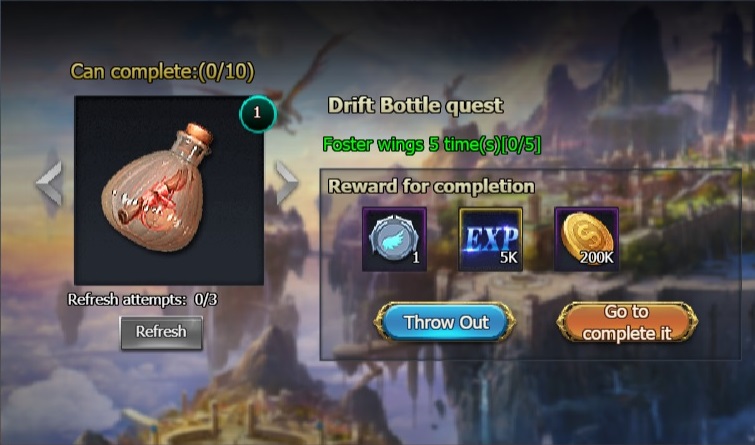 As you can see , there are two options :
Throw Out , if you don't like the quest or the rewards
Go to complete it , and it will take you to the right tab to complete the quest.
Each player can complete a maximum of 10 Bottle Quests every day.
You can earn extra rewards if you help your friends!​
Every day , you have 5 attempts to throw a bottle to a friend. (You can't throw 2 bottles to the same friend)